Welcome to
Uppsala Skridskoklubb

Uppsala Skridskoklubb (USK) have since its founding in 1933 taught ice skating and figure skating to children, teenagers and adults in Uppsala.
Föreningens motto är all who wants to should be able to ice skate och klubben har en bred verksamhet, från skridskoskola till elitåkare.
Vi erbjuder alla grenar inom konståkning: singelåkning, synkroniserad konståkning, paråkning, isdans och shower.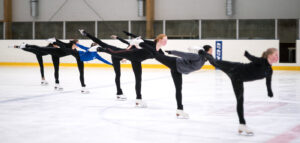 USK's Figure skating school provides enthusiastic skaters with the opportunity to continue to develop their figure skating. Skaters can subsequently progress to the competition squad, which provides the opportunity to train at a much higher level. The club also provides a special training environment, and associated activities, for boys. Read more under Our activities or sign up here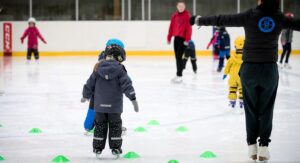 The ice skating school caters to all ages, from children 4 years old up to adults. Lessons are Saturday and Sunday mornings, 10 weeks every term. Skates and helmets are available upon request. Read more under Our activities or sign up here